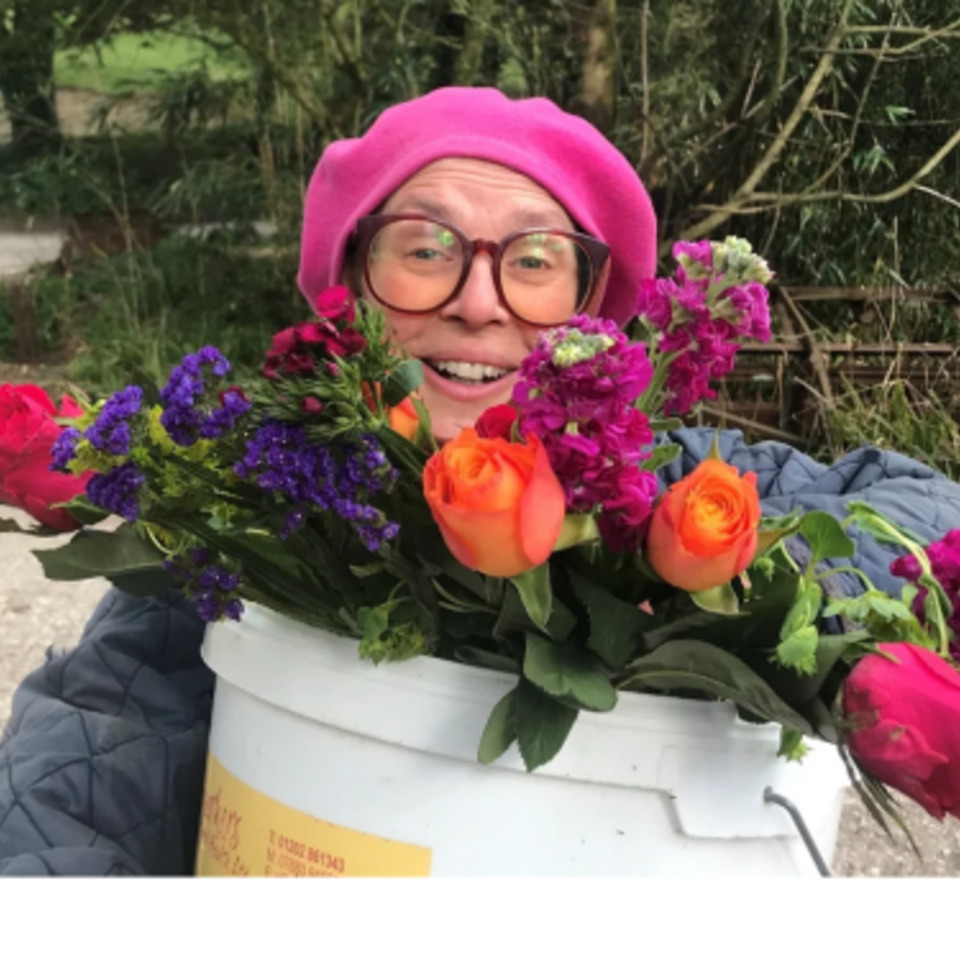 Monday, 24 July 2023
How Steps2Wellbeing can help farmers
At Steps2Wellbeing, we understand that farmers and their families face unique pressures.
Ellie Sturrock, Steps2Wellbeing Mid and West Dorset lead, therapist, and sheep farmer, explains how Steps2Wellbeing can support farmers with their mental wellbeing.
Farmers are known for being strong, but not so often stressed, low or worried.
Eighty percent of male farmers under forty years old say that mental health is their biggest hidden problem. Nearly sixty per cent of women who farm describe themselves as having anxiety.
Why is mental health a problem for farmers?
Mental health issues like depression and anxiety are very common, with one in four people in England reporting a mental health issue each year.
However, farmers are more likely to experience stress, worry and low mood.
Farming is not an easy job, especially with added pressures from the government, the climate emergency, Brexit, and rising costs.
As a sheep farmer, I am aware that these issues, as well as a sense of responsibility over the land, are often discussed as a source of worry in the farming community.
Farming can also be isolating, working long hours with little to no time off can take a toll on mental wellbeing.
Sadly, due to these pressures and poor access to mental health support in rural communities, farmers are more likely to die by suicide than the national average.
That's why it is so important to talk and seek professional treatment when you start to feel that your mood isn't lifting.
If you are having suicidal thoughts or need urgent support, please click here.
An ageing workforce
Farmers are working well past retirement age in a physically demanding job. As we age, we all have a higher chance of developing long-term health physical health conditions like diabetes, back pain, heart disease and strokes which can make physical work even more difficult for farmers. It also increases the chance of accidents.
Working with livestock and machinery can be dangerous, so the risk and effects of accident and injury can also have an effect of physical as well as mental wellbeing.
At Steps2Wellbeing, we understand that living with a long-term health condition can affect your mood and may make doing the things you used to be able to do more difficult.
Our dedicated Body and mind service can help you find ways to cope and feel better emotionally if you are living with a long-term physical health condition.
How can Steps2Wellbeing help farmers?
Steps2Wellbeing offers a range of talking therapies, courses, and webinars to help farmers improve their mental wellbeing.
We understand the pressures of farming, and encourage farmers to talk openly, without judgement and not to keep their feelings hidden.
Steps2Wellbeing also works with local agencies like the Farming Community Network, NFU Mutual, Cornish Mutual and Dorset Council, to make sure that isolated farmers know that they are not alone and that help and support is available.
Our dedicated employment advice service can offer self-employed farmers advice and support on dealing with work stress and burnout.
How can I get in touch?
You can refer yourself quickly and confidentiality with no need for a GP appointment. You can do this online, over the phone or our digital assistant Wysa can help you.