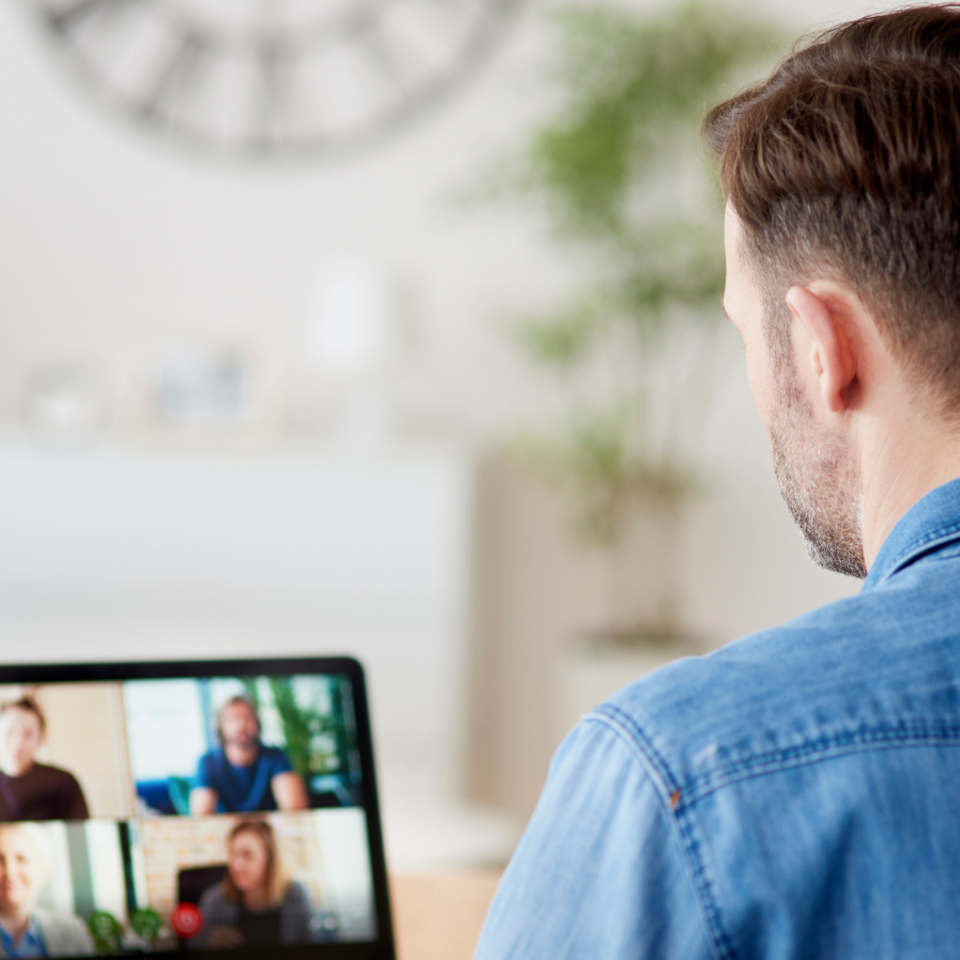 Monday, 10 July 2023
Blog: What is group therapy?
When people think of therapy or counselling, they usually think of sitting alone with a therapist talking about what's bothering them.
However, group therapy is a great way to share experiences and improve your mental wellbeing.
Rebecca Johnstone, Psychological Wellbeing Practitioner, at Steps2Wellbeing has written a blog explaining group therapy and how it can help you.
Let's be honest – group therapy doesn't have the best reputation. If you're on the shy side, sitting in a room full of people talking about your problems might not sound appealing to you.
Our groups at Steps2Wellbeing aren't like the films, with everyone sitting in a circle and being forced to share their life stories.
What is group therapy?
We offer a range of online courses and webinars, where you can work through what's bothering you and work together with a group to find solutions.
You will be guided through the sessions by a professional therapist who will discuss ways of managing your thoughts, feelings and emotions using the principles of Cognitive Behavioural Therapy (CBT).
You'll then be able to get involved by speaking to the group or typing in the chat to get a more tailored approach.
To find out more about CBT, click here.
We take a relaxed approach, and while we never force people to share or put them on the spot, it's worth mentioning how helpful talking to others can be.
Other people in the group will be in the same boat as you, so will have experienced similar feelings to the ones you are having. These groups create a safe space, where people are free to talk without judgement.
From the comfort of your own home
The groups are held online using video calling, but you don't need to have your camera on for all the groups. If speaking to the group is outside your comfort zone, you can always type in the chat.
Online therapy is a great way to improve your wellbeing from the comfort of your own home, without having to travel.
Steps2Wellbeing also offers some in person groups, if you're interesting in this please let us know.
Does group therapy work?
Group therapy is a very successful type of treatment. This means that people who have had group therapy are very likely to see an improvement in how they feel. Studies have shown that it's just as effective as one to one therapy.
Here's what our patients have said:
"It's good to know that you are not alone, and that other people have similar symptoms and worries. You don't feel you're the only one that has a problem with anxiety."
"At first, I was nervous about joining a group and having to speak in front of other people. But after the first session, I felt completely at ease and confident that everyone on the course was in the same boat as me."
How do I get in touch?

If you would like to try group therapy, you can refer yourself to Steps2Wellbeing. Our referral process is quick and confidential, and there's no need for a GP appointment. To refer yourself, click here.