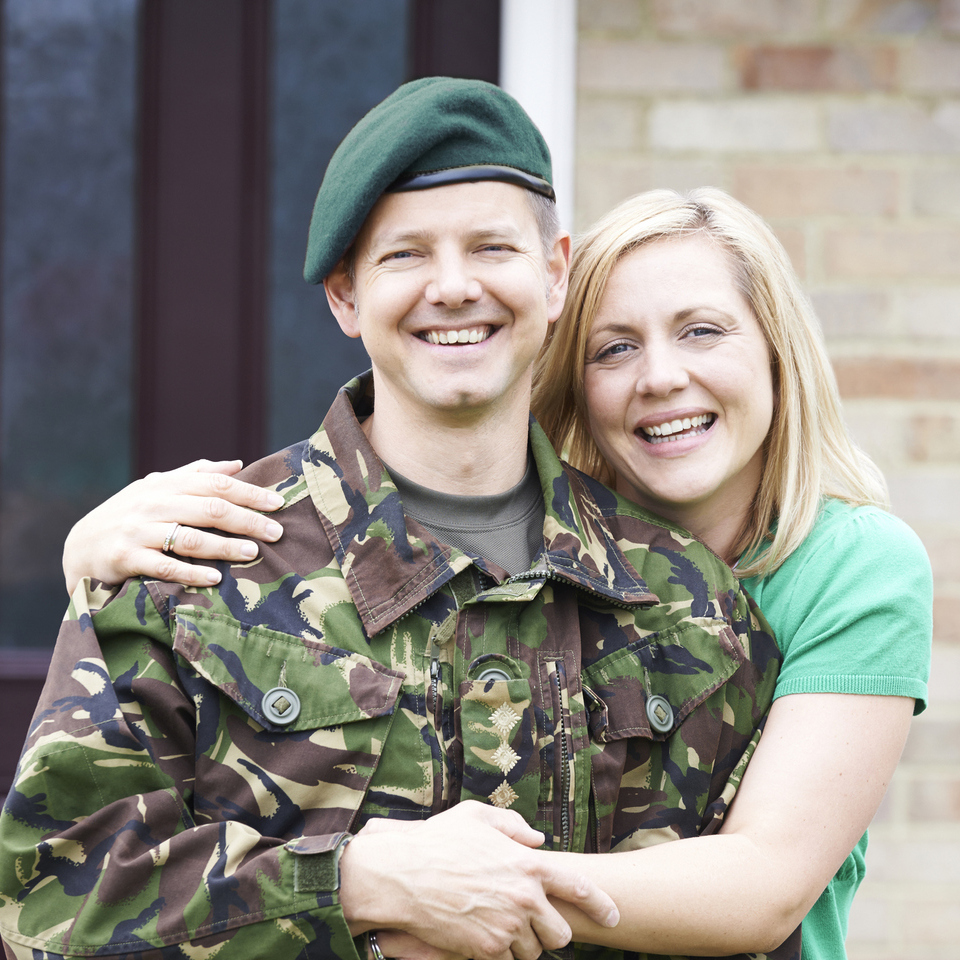 Thursday, 22 June 2023
Armed Forces Day: Support from Steps2Wellbeing
This Armed Forces Day (24 June) Steps2Wellbeing is reminding Armed Forces personnel, veterans, and their families that mental wellbeing support is available.
Rebecca Johnstone, Armed Forces Champion and Psychological Wellbeing Practitioner, at Steps2Wellbeing has written a blog explaining the mental wellbeing challenges that people in the Armed Forces community face and how they can get support.
Feeling stressed, worried, or fed up can affect anyone, including veterans, serving personnel, reservists, and their families. You might feel frustrated with how you are feeling, worried about the future, or lacking energy or motivation to leave the house.
There are lots of things that can contribute to us feeling stressed, low, or anxious including stressful situations or traumatic events during deployment.
Serving in the Armed Forces is often physically demanding, and our physical health and mental wellbeing are linked. Sometimes physical health conditions, such as chronic pain, muscular skeletal difficulties, and tinnitus, can heighten our stress levels.
Life can also be tough when you or a loved one leaves the Armed Forces. At Steps2Wellbeing, we understand that this is a significant change in your life, and we can support you to adapt to these changes.
We understand that asking for help can be difficult and some people wait many years after leaving the Armed Forces to reach out for mental wellbeing support.
How Steps2Wellbeing can help
There can be many different reasons why members of the Armed Forces might delay asking for help, such as being uncertain about what Steps2Wellbeing can offer or the stigma around mental health.
As Armed Forces Champion at Steps2Wellbeing, I have created resources and delivered training to our therapists on Armed Forces culture, language, and adapting our treatment to suit Armed Forces personnel.
Steps2Wellbeing is a confidential and non-judgemental service, and our trained professionals will work with you to discuss your main difficulties and plan out the next steps to improving your mental wellbeing.
Steps2Wellbeing is part of Dorset HealthCare which is pledged to the Armed Forces Covenant. This means we are passionate about making sure those who have served have equal access to mental healthcare. Steps2Wellbeing prioritises treatment for members of the Armed Forces community.
How can I get in touch
You can refer yourself to Steps2Wellbeing quickly and confidentially, online, over the phone or by using our secure chat assistant, Wysa. You don't need a GP appointment to refer yourself.